Announcer: Shenzhen Gathe Printing Co., Ltd. Publish Time:2018-11-13 14:08:59 Hits:3592 【Small Medium Big】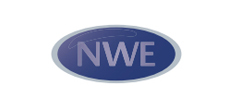 NWE Brandsis a leading national wireless accessory manufacturer that brands and distributes a wide assortment of high quality products. For over 24 years NWE Brands has provided performance-tested products with a commitment to impeccable service and a credo of conducting business with integrity and the highest ethical standards.

MANUFACTURED PRODUCT
The majority of our products are manufactured specifically for us. Our key brands include ZGear, CELLCandy, Acoustix, and Pelago. We have long-term partnerships with both domestic and overseas factories. These strong relationships allow us to maintain strict quality control of the form and function of our products. Our mission is to provide our clients with superior products at the best price in all categories.

PRIVATE LABEL AND CUSTOM PRODUCTS
As a leading vendor to some of the nation's top retailers, we have become well-versed at helping them create their own house branded products. We will help you identify the form, function, and packaging of your private label products, assist you in the design, engineering, fabrication, and packaging and turn your concept into reality.

WHY NWE BRANDS
It's a tried and true formula; a blend of products, packaging, programs, and people who have a commitment to absolute client satisfaction. We are experts in customer service, inventory flow administration, and merchandising support. Anyone can be a vendor, but only the best are true supplier partners. We expect nothing less from ourselves than exceeding our customer's expectations. Let us show you!