Announcer: Shenzhen Gathe Printing Co., Ltd. Publish Time:2018-11-13 14:08:36 Hits:4202 【Small Medium Big】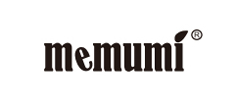 Low Key Fashion,Just Be Simple
memumi is the brand which be licensed by Apple Inc for protection case, she is belong to TGF Group Co.,Ltd with own factory in China.The special style is low key fashion,just make all be simple and simple.
Since 2004
Dec. 2004,memumi brand be built by Mr Yakuchi in Japan with fashional decorations
May. 2005,memumi brand be expanded to Korea market
Aug. 2006,memumi brand entered to Singapore market
Oct. 2007,memumi brand entered to Europe market
June. 2008,memumi started to make apple accessories
Oct. 2009,memumi apple case be expanded to USA and Canada market
June. 2010,memumi apple case be coverd in Europe market
Feb. 2011,memumi brand be bought by TGF Group with own factory
Mar. 2011,memumi brand be expanded to China market for protection cases
Since its establishment, memumi has covered most area of China, Japan,Thailand and other foreign markets, now we recruit agents for memumi from all over theworld. If you want to join us to create brighter future, please contact us tolearn more details.