SWISS MOBILITY
Announcer: Shenzhen Gathe Printing Co., Ltd. Publish Time:2018-11-13 14:09:25 Hits:3639 【Small Medium Big】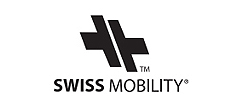 FAMOUS SWISS ARCHITECT CHARLES-EDOUARD JEANNERET DEFINED SWISS DESIGN IN THESE SIMPLE WORDS; RATIONALITY, ECONOMY, AND FUNCTIONALISM. OUR PRODUCTS ARE BOURNE OF THIS SAME ETHOS.

SWISS MOBILITY PRODUCTS ARE SERIOUS PIECES OF EQUIPMENT FOR DISCERNING PEOPLE WHO APPRECIATE REFINED TASTE, AND EARNEST FUNCTIONALITY.

SWISS MOBILITY FOLLOWS THE CREDO THAT ONE GREAT PRODUCT IS WORTH MORE THAN A MILLION MEDIOCRE ONES. WE CREATE PRODUCTS THAT STRIVE TO ACHIEVE BALANCE, FEATURING SIMPLE SOLUTIONS AND INTUITIVE FUNCTIONALITY. OUR PRODUCTS ARE MULTIFUNCTIONAL AND TAILORED FIT THE EVERY DAY COMMUTER TO THE SWISS MOUNTAINEER.